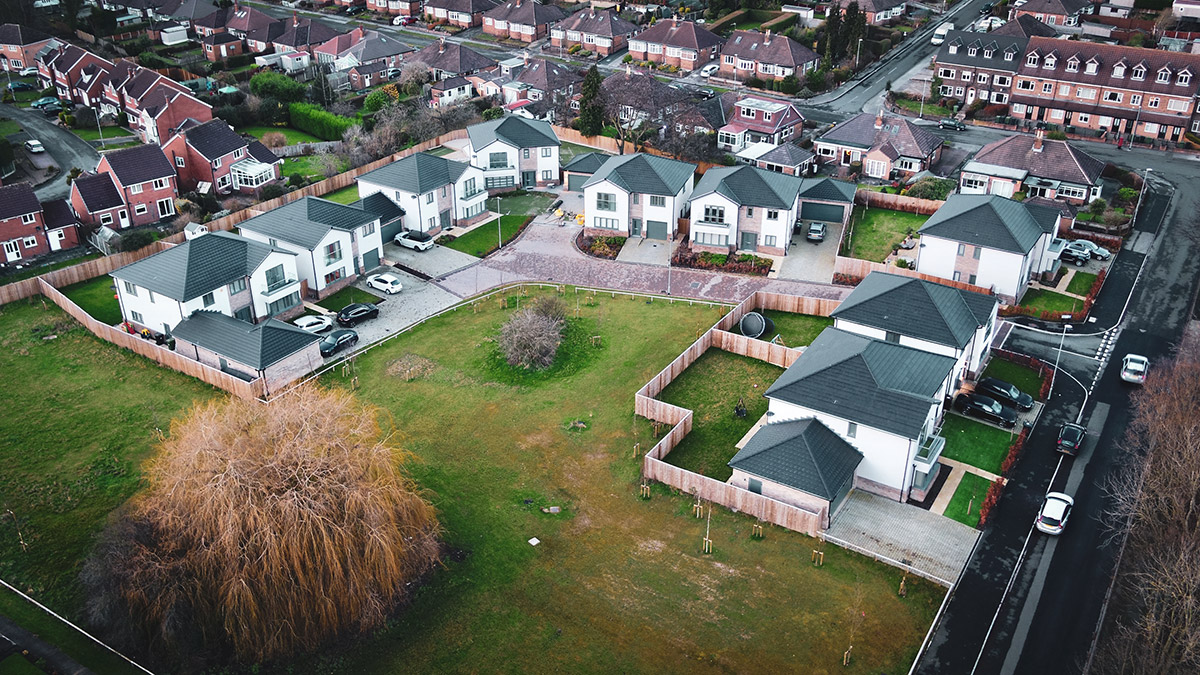 Confidence in Moortown site pays dividends
When Camstead Homes spotted the development potential of a site on Highmoor Avenue, in Moortown, Leeds LS17, they didn't hesitate to make a speculative purchase.
Now their confidence in the site has paid dividends as the exclusive development of 9, luxury 4 and 5 bedroom homes were 100% pre-sold off plan.
Less than 18 months since starting on site, the scheme is now fully occupied and hugely popular with the many delighted new residents.
As the name suggests, the focal point of the development is a spectacular willow tree which was lovingly preserved in the architects plans and the area surrounding it has been transformed into an idyllic open garden for lucky home owners to enjoy.