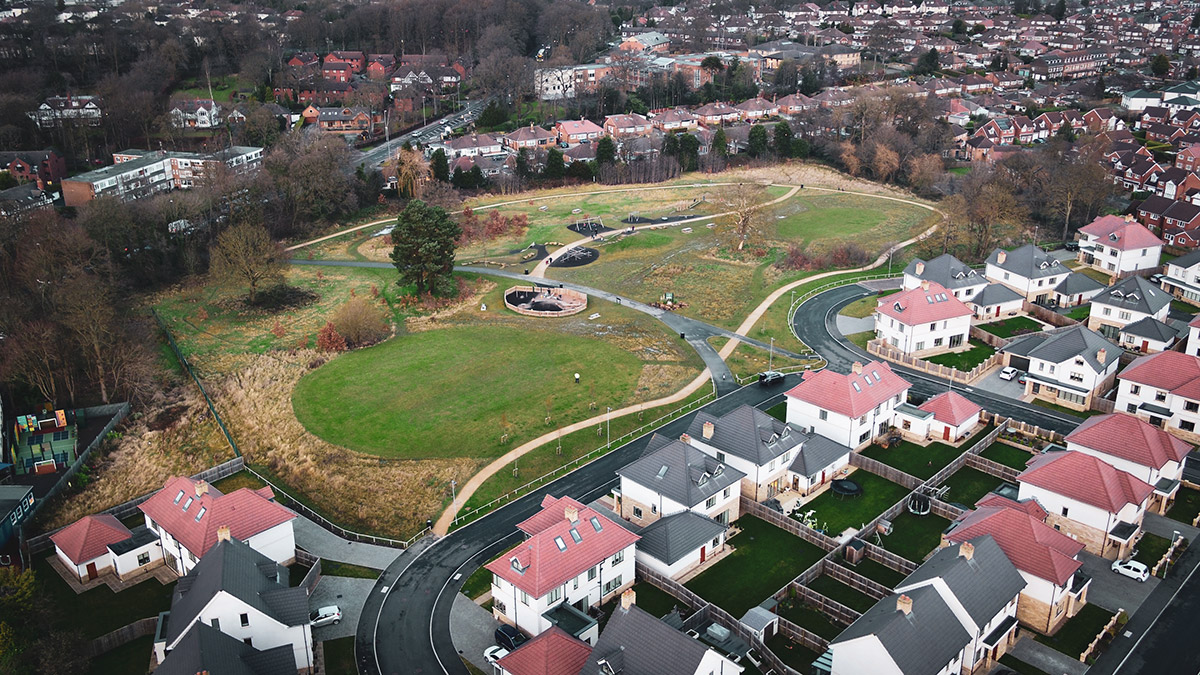 The landscaping of Camstead Homes' hugely successful Parklands residential scheme in Moortown is now complete. The newly sculpted park includes a children's playground, new planting, and a wildlife area.
The exclusive development of just 25 luxury, 4 and 5 bedroom detached houses now overlooks a newly-created parkland setting, to be enjoyed by the whole Moortown Community.
Camstead Homes acquired the disused scrubland site of the former Police Playing Fields in Moortown the popular residential suburb of North Leeds. The site, which had lain a derelict eyesore for years, has been transformed beyond recognition and the resultant 8 acre park which Camstead Homes have created has now been donated to the community.
Camstead Homes also donated a sum of £360,000 to Leeds City Council to landscape the park and a further £200,000 for on-going maintenance over the next decade.
The collection of stylish 4 and 5 bed houses were snapped up quickly as potential home owners soon realised just what a fabulous environment we were creating for family life.